Campo Pura Vida – Week Long Program
July 8-14, 2018
A physical, emotional, and spiritual journey to nourish your soul
Experience your mind, body and spirit like never before at Rancho Delicioso. Rejuvenation, Relaxation and a Re-connection to nature await!
You'll be staying at beautiful Rancho Delicioso, an organic farm and permaculture center in the middle of the jungle on the pacific coast of Costa Rica. Here, we have over 150 types of food growing, many farm animals to interact with such as chickens, horses, goats, sheep, and of course our farm dogs and cats. The rainforest of Costa Rica where we live also have monkeys, parrots, and many other exotic animals that live at the farm too.
This week-long program will include lots of exercise, amazing organic food, trips to the beach and waterfalls, and is a voyage of self discovery. You'll also have a couple of days off to explore the area by yourself or with your new friends from the retreat.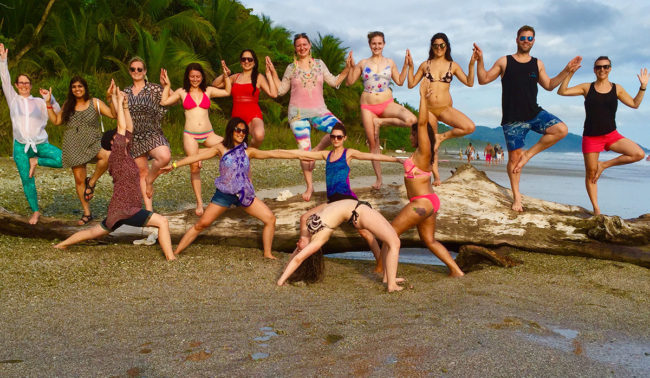 Meet Scott Goyette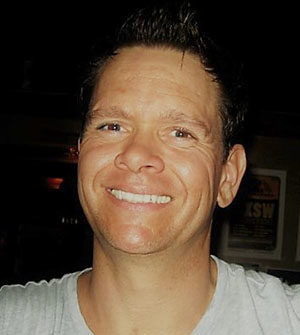 Scott is an expert in the world of education and mindful living, and coaches others to discover their purpose in life. As a professional speaker, life coach, and professor, he helps people live in the moment and realize their infinite potential. Scott is an influential educator and puts service above self in everything he does. He has been a motivational speaker for two decades, and he practices what he preaches as he shares the concept of unconditional love through his "social good" organization Go Love Now.
Scott truly embraces life and wants to empower you to do the same. He has traveled across the globe, endured a near death experience, and has learned many lessons in his journey to discover himself and what it truly means to love.
Let's strengthen our minds, bodies and spirits – TOGETHER!
Scott, along with his family, are also property owners here at Rancho Delicioso and hope to live and retire here in the future.
Personal Development Courses with Scott
1. Meditating and Achieving a Flow State – We will meditate and discuss how to achieve a flow state and explore ways to reprogram our minds for optimal production.
2. Removing our Jackets – We will discuss ways to remove the patterns or '"jackets" that have been created in life that hinder our ability to see our true nature : LOVE. This class allows us to explore and heal blockages in this life as well as other dimensions so that we may experience the authentic self.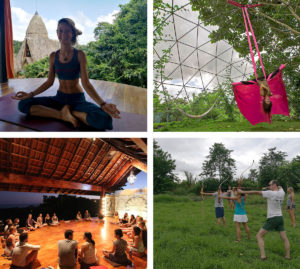 3. Connecting our Heart and Mind – Breathing into the heart and releasing our fears can help synchronize our hearts and minds. We will practice releasing fears and replacing them with LOVE.
4. Discovery Dance -We will each be blindfolded and free to express ourselves in any way we want. With all that has been discussed to this point, we will notice less weight as we removed our jackets, we will see our angel, we will fill our minds with positive talk, we will cherish the transitions, we will feel our heartbeat as our guide and we will witness this all from our true nature of LOVE.
5. Putting Our New Intentions into Poetic and Artistic Form – We will create a poem and/or artistic piece as a group to empower us to take our collective learning/growth and share it. This will be a beautiful reminder of our time together.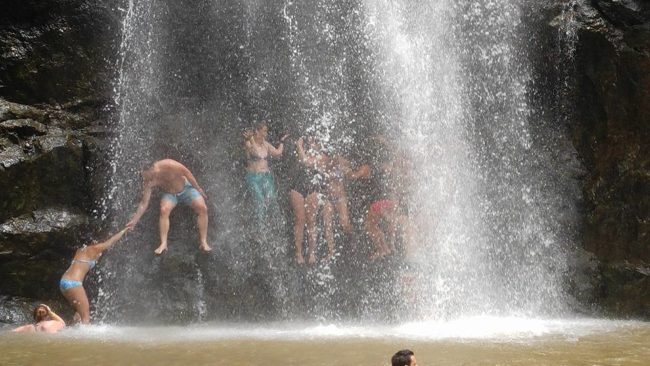 Other Courses and Classes
Yoga Classes
Every other day we'll have yoga on our beautiful jungle shala in the middle of the farm. Whether you're a beginner or a pro, you'll enjoy balancing and stretching your body in this tranquil setting.
"Kensanity" HIIT Classes
Three times per week we'll be doing some hard core exercise with Ken Jordan. HIIT, High Intensity Interval Training, burns more calories, builds strength, and is better for longevity than probably any other form of exercise.
Beach and Surfing Trips
No trip to Costa Rica would be complete without a chance to dive in, balance your body, and feel the power of the ocean. We'll head to the beach for waves and surf three times each week. Click here to read about some of the area's best surf spots: Surf Spots Near Rancho Delicioso.
Permaculture Workshops
Rancho Delicioso is a permaculture farm. You'll be learning how to live and farm sustainably. Whether it's composting, planting garden beds, or understanding the relationship between nature and people, the powerful ideas of permaculture prepare will revolutionize your thinking about how our lives can connect with the earth.
Healthy Cooking Courses
It's impossible to be healthy without eating right, but what does that really mean? Our chefs will teach you some basics of simple healthy cooking, which is one of the best skills you can ever learn to love.
Natural Building Workshop
In this class you'll get hands-on experience building a beautiful house made from clay, sand, sticks, and other materials, mostly from the home site itself.
Aerial Silk Basics
Ever wonder what it's like to dance in the air? Our workshop teaches how to move with the silks, and is geared for the absolute beginner. This is a fun way to activate all muscle groups, while learning a few tricks to show your family and friends back home!
Archery Basics
Perhaps after seeing "The Hunger Games" you have wanted to try shooting a bow and arrow? Now is your chance to let fly a few shots into some hay bales on the farm. It's surprisingly addictive and cathartic.
Yoga at Anamaya Resort
The yoga decks at our partner resort – Anamaya – are truly spectacular. With views over Montezuma and out to the ocean, it is a wonderful place to practice at the beginning or end of the day.
Waterfall Adventure
Montezuma's famous waterfall will be our destination. We take a set of hanging bridges and jungle trail to visit this amazing spot, with warm clean water for swimming and huge trees overlooking. There are a series of spots to jump from, and the bravest among us may take the 35-ft plunge off the second waterfall into the deep pool below. We eat a picnic lunch at this spot, prepared by our chef, and this event happens right after yoga at Anamaya.
Montezuma Nightlife
On Thursday night, those of us who are up for it head down to experience "Reggae Night" in town. Although they don't always play any reggae, we dance at Chico's bar, watch the fire dancers on the street, mingle with the locals, and enjoy the unique scene that's part of what Montezuma's famous for.
Last Night Pool Party
An opportunity to chill with your new-found family beside a cozy bonfire. Enjoy our salt-water swimming pool to cool off from the tropical heat. Stargazing included! It will all have gone so fast, so this is a moment to reflect and enjoy the last night of the event.
Accommodations
You'll be staying in our amazing "River Palace", which is a 70-ft tall structure made from mostly natural materials. This amazing piece of habitable art is accessed by three bridges, and almost appears to float, twenty feet above the stream bed below.
This is Tarzan-style living at its most luxurious, yet it's still basically a dorm, living as one big happy family in its three floors.
There are two private loft rooms at the top for people who want more privacy, but probably the favorite is our circular hanging beds, which rock slightly at night, lulling you to sleep.
All of this makes for an unforgettable experience.
Video of the River Palace
Food at Rancho Delicioso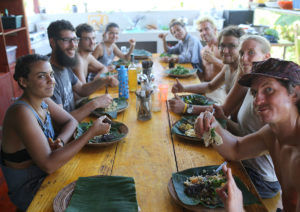 You'll find our food to be exceptionally delicious and nutritious. Our chef was trained at Anamaya Resort and still works there when not here at the farm.
Many of our ingredients are from our own farm, and the rest of our produce is organic, from other parts of Costa Rica.
We don't serve red meat, but we do have fresh locally-caught fish and organic chicken grown nearby. Everything is mostly gluten-free as well.
We can accommodate vegans and vegetarians easily. We don't have a menu. We cook and serve family style, and all eat the same things. If you have diverse food allergies or pickiness, it might not work for you and we can't prepare special unique meals for our guests.
Cost and Booking
The price will depend on the accommodations you choose:
Nest Bed, Shared ($850 each)
Private Room, Shared ($950 each)
Private Room, Solo ($1350)
This includes your accommodations, food, courses, and the tax. It doesn't include travel to and from Rancho Delicioso.
Go Love Now!
Scott spreads love in schools as well, through a program he founded called Go Love Now. Go Love Now is a movement of self-love, empathy and compassion that encourages our youth to love themselves and one another. Through his delivery of live presentations, videos, workshops and a social network devoted to sharing acts of love and kindness, Scott helps provide our youth with a safe haven to grow into compassionate, loving and kind adults. As we open our hearts and our minds, Scott believes we can and will change the world for the better, one kind act at a time.
Here's a great video of Scott's Go Love Now program for schools:
Muppet Jungle Boogie
And just because it's so funny…