Seeds for Tropical Climates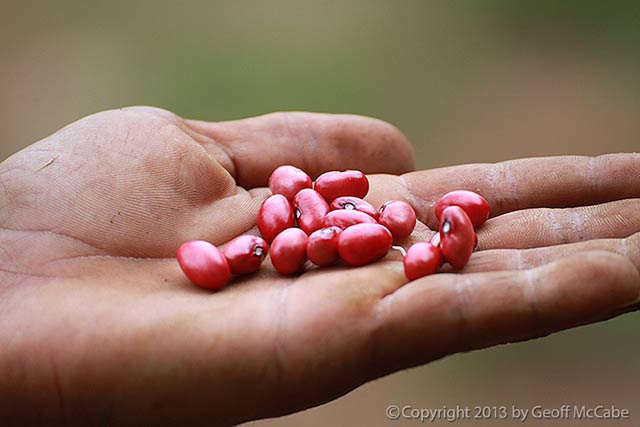 In general, we think it's a good idea to buy seeds from sellers in the hottest regions of the United States, and the farther south the better. These sellers have local clients planting in the climate most similar to the tropical conditions of Costa Rica.
Here is a list of companies we've been using that sell seeds for tropical/hot weather climates:
EonSeed.com – Eden Organic Nursery Services Inc in Hallandale, Florida near Miami. They have many heirloom species of a variety of vegetables from Hawaii that we're working on trying to grow here. The climate in Hawaii is tropical, so we think that at least a few will work here, although the number of insect varieties in Costa Rica is a lot more.

Hudson Valley Seed Library – Organic and sustainable seed company with many types suitable for hot weather growing such as eggplants, calendula edible flowers, borage (edible flowers and pollinator attractors), and much more in all classes.

ReimerSeeds.com – Reimer doesn't specialize in hot zone seeds, but has a great variety of unusual species that we're working on growing here, such as black pepper, "momma's giant lima beans", Kelsae Sweet Giant Onions (Guiness Record Holder for Size), dozens of varieties of Habanero Peppers, Bush Beans, and Louisiana Long Green Eggplants.

Seedman.com – Hot Weather Seeds Page with tons of great varieties for the tropics. Highly recommended.

SustainableSeedCo.com – Sustainable Seed Company, a large supplier with many varieties of organic and heirloom seeds. You need to research before purchasing to really know what varieties are likely to work in the tropics. Many vegetables just won't grow here unless you have the right heirloom seed for hot weather.
There are many seed companies, but if you know any that specialize in seeds for hot/tropical weather growing, please let us know so we can check them out and add them to our list.
Here's another article with a list of local Costa Rica seed suppliers