Tula Earth Goddess Retreat
Dates: TBA
Where pure luxury and the wild earth unite to awaken and restore your true inner Goddess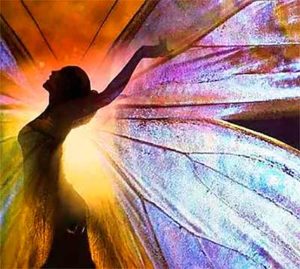 This is a women's goddess retreat, specially created to deeply nourish and invigorate your body, to cleanse and expand your mind, uplift and inspire your soul, and most importantly, drop you deep into the earth for empowering and ecstatic embodiment of the goddess you truly are, upon this Earth.
We aim to explore and restore within you the balance of the four elements, yin and yang, the wild and the pure, the spirit and the body, and therefore heaven and earth – as above, so below.
Balance should be natural. But with lives so disconnected from nature, it is essential to prioritise time for self-care and realignment. For aeons tribal women have enjoyed daily women's time and rejuvenated in 'red tents,' and this need is re-emerging in the modern woman, whom it has been said is to lead the New Earth!
With a powerful program, an exquisite exotic venue surrounded by the raw elements of nature, divine food and passionate facilitators with varied gifts and similar vision, everything you need to activate your full power and joy is provided.
The retreat will comprise of a variety of transformative practices and magical elements, lovingly created for a powerful, joyful anchoring of your truth as the unique goddess that you are, rooted into this earth. There is space to truly explore, ignite within and connect with like-minded souls yearning to delve further into the power of the female mind, body and spirit. There is opportunity to unleash and release your fears, break into the unknown, and claim the fullest empowerment.
You will emerge feeling revived and radiant, ready to step back into your world with fresh perspective, brimming with creative juice and inspired to live your life in authenticity.
We warmly welcome you!
Your Retreat Leaders
Tula's Earth Goddesses, Olivia and Karen – One vision, crystal clear intentions, from the heart, always. Plus, Delicioso's passionate Permaculture teachers!
Karen
Karen brings her experience as a therapeutic group facilitator, energy reader, teacher of consciousness, a writer, designer, and author of three books. She's passionate about re-styling mainstream reality to make our lives healthy, sustainable, beautiful, and harmonized with nature and our own spirits. She speaks and writes about 'new time energy' now on Earth, and what she sees for our future. Her heart's visions is intent on what she perceives as the future "New Time" eco-communities, where the principles of sustainability and natural well-being are an integral part of their design.

She has devoted her life to her spiritual path and teaches the most advanced consciousness-expanding and life-enhancing techniques she has received during her ten years of daily meditation to groups in yoga centers and in the forest, now her second home!

More about Karen's Vision: https://www.white-temple.com/the-vision
Olivia
Olivia's passion is encouraging Goddesses everywhere to step forward and ignite their own personal magic. As a yoga teacher, she inspires freedom within the bodies of her students through Elemental Yoga. This works with the principles of new time energy to give a balanced and freer yoga practice. She's here to promote the belief systems and ideals behind Tula, spreading this globally through retreats and workshops.

She sees her purpose on earth as to help women accept themselves for who they are regardless of who they are, to integrate new energies, to help women find their own power and purpose, and to not be afraid to step forward.
About Rancho Delicioso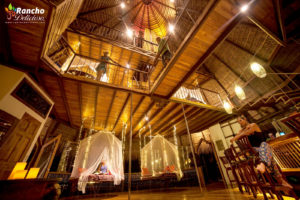 Rancho Delicioso is a beautiful eco-village in the exotic Costa Rican pacific coast paradise of Montezuma. A blend of luxury and deep tropical nature, your accommodation will be in the magnificent fairy-tale River Palace, whilst the workshops will take place in the breathtaking outdoor yoga studio, the eco village permaculture gardens, and the surrounding jungle. Please note that the idea of the River Palace accommodation is exotic luxury, yet this is still a family-style dorm, where goddesses will be sharing the incredible circular hanging nest beds in one large giant treehouse! A sense of fun and adventure is therefore necessary.
Cuisine
All meals are included at your retreat, with delicious vegetarian food, a combo of healthy cooked cuisine and raw delights. All food will be vegetarian and vegans can be accommodated too. Many of the ingredients are grown here on our farm, and the rest are from our favorite organic farms in Costa Rica.
Permaculture Courses
During the Tula Goddess Retreat we will offer four permaculture courses:
1. Food Forests: Tree planting and maintenance, layers of the forest, guilds, observation exercise in a native forest with jungle hike to Zone
2. Medicinal Plants and Medicine Making: Native plant walk, tinctures, honey cough syrup and ointments made with local herbs.
3. Permaculture Site Analysis: Using patterns and the edge effect – design and hands-on making an herb spiral or mandala garden.
4. Sustainable building: Discussion about various methods of natural construction techniques, natural cooling, energy, and green building. Hands on with Cob building.
Cost/Booking
We are offering this one-week, (7 days / 6 nights) life-changing course for as little as $890. There are a variety of bed options, and it's first come, first served for these, so book early if you're interested!
2 Semi-Private Loft Rooms (queen size bed) – $1190
6 Hanging "Nest Beds" – $1190
2 Single Sofa Beds – $1070
Bring your own tent – $890
If you share a Nest or Loft bed with a friend then you get $120 off each.
Accommodations, food, and all courses and materials are included in the price. What's not included is your travel expenses to and from Rancho Delicioso.
More Information can be found at: https://www.white-temple.com